The Banded Peak Challenge
for Easter Seals Camp Horizon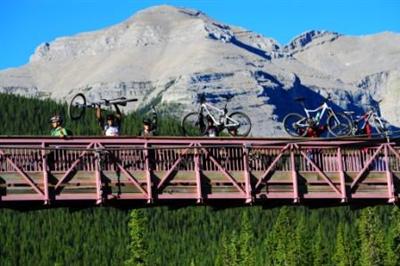 Master Pools is a proud sponsor of the 2012 Banded Peak Challenge!
The Banded Peak Challenge is a fundrasing adventure that helps send deserving kids with disabilities and special needs to camp. Participants will bike 13.6 km on Elbow Valley Trail to the base of Banded Peak Mountain, then embark on a  5 km hike up game trails and loose scree to the summit of Banded Peak.
This year Brian, Peter and Shawn will be participating in the challenge.
The event will take place on Saturday, July 21, 2012.
We would really appreciate your support in our efforts to raise money for this exceptional cause. You can donate securely, from the Banded Peak Challenge website.